As many of you know, we have been looking for a Remedial Massage Therapist to join our team and complement the services we provide at our practice.  After a long search we finally found someone!  Rachelle has spent the last few weeks getting acquainted with how we do things at Personal Best and her books are now open to new and existing patients.  To make sure she was the right fit for Personal Best we asked her some important questions at her job interview.  Here's what she had to say: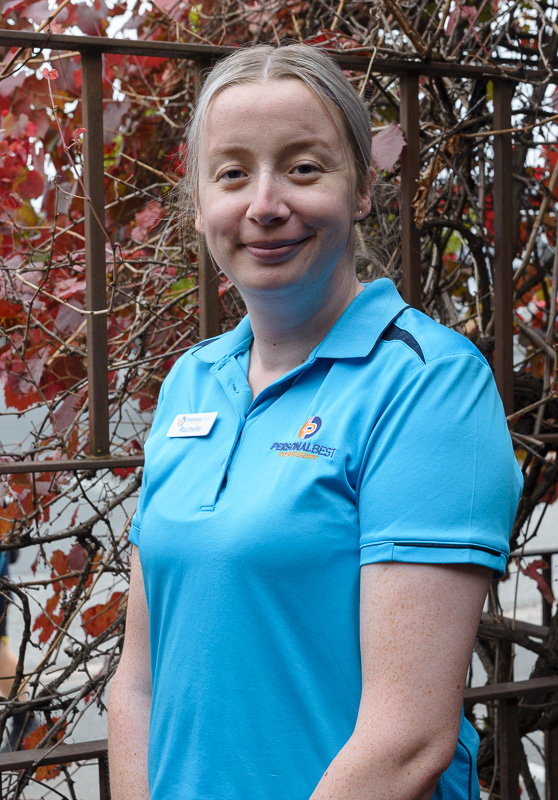 What do you like to do when you're not at work?
When I'm not at work I enjoy spending time with my partner, friends and family, spontaneous road trips and just relaxing at home.
What's your favourite thing to do outside of work?
I enjoy reading, walking and spending time with my dogs, George and Daisy, and spending time with my family, friends and partner.  Over the last few years I had been playing netball, however due to a bad run of injury I have taken a break.
How did you get started with Massage?
Being involved with sports and the many injuries involved and inflicted, massage became part of my recovery plan.  This sparked an interest for me and I made the decision to pursue a Diploma in Remedial Massage.
What do you like about being a Remedial Massage Therapist?
I like being able to improve a person's state of wellbeing, whether it be physical or mental and assisting in their recovery after injury.  Seeing clients improve or benefit from treatment is quite rewarding.
What's your funniest, scariest or most exciting moment?
The funniest moment would have to be when we were at a Victoria vs NSW cricket match while I was playing Milo Cricket.  Milo was responsible for half-time games and I was on the opposite team to my younger brother.  He is a serious and competitive cricket player and was quite determined to hit the ball for six.  Unfortunately for him, I cleaned up the stumps bowling him out with literally the slowest ball ever!  He wasn't impressed but given "out" by the umpire, who also thought it was hilarious.