From Nathan Mobbs
If I had to pick one word to describe 2020 I would say "tough." COVID has impacted all of us in different ways and the ripple effects are yet to come. There have been impacts on work, kids schooling, relationships with grandchildren, personal fitness routines, our own mental health . . . .even our "worldview" (Will we ever be able to travel overseas again?).
As a practice owner, I feel fortunate that I have been able to keep Personal Best open, continue to provide a great service to our community, and retain all of my staff. On the flip-side, I had the unexpected death of a parent during the first shutdown, a literal daily grind across the border checkpoint each weekday, a broken front tooth which has taken far too long to get fixed, and finding another physio to join us has been tougher than ever:!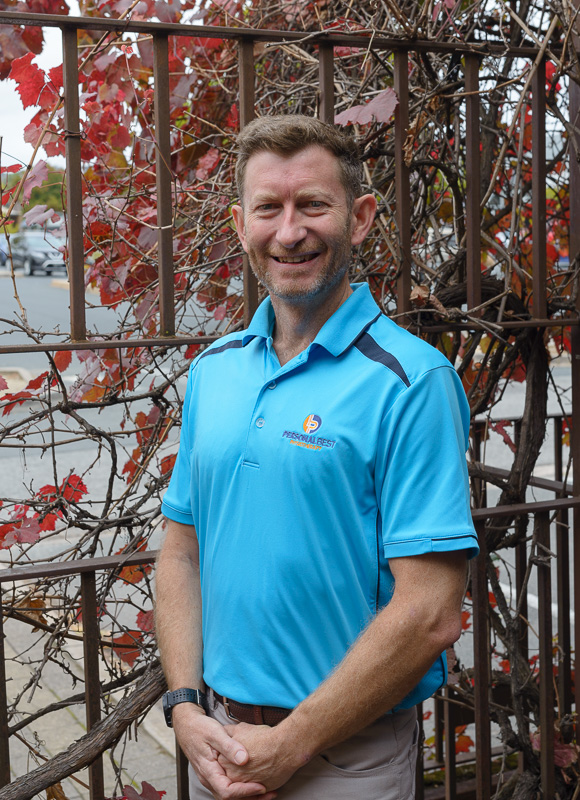 Not exactly a lot to celebrate in 2020.
So, is there a silver lining?
It can be hard to see the opportunities in tough times. Its easy to throw your hands up and say there aren't any. But one thing I learnt this year from my business and personal coach is that, in any situation, we decide (consciously or unconsciously) to be victims or victors. This is sometimes represented as playing playing "below the line" or "above the line." When we play below the line, it's all someone else's fault and we play the victim. When we play above the line we decide to be responsible for our lives. Response-able. Able to choose our re-sponse. Not necessarily choose the events that befall us, but choose our response.
By the time you've been an adult for a while you realise that good things and bad things happen to everyone. Its just a matter of time before you get your "fair share." Learning to be response-able, I believe, is the difference between having an ordinary life and an extraordinary life.
That is the silver lining for me, from 2020. I have recognised that some of my habits, tendencies and responses actually encourage me to be a victim of circumstance, rather than be a victor. Most of the time I am pretty response-able, but if I want to succeed at this business of run-ning a physio practice, I need to show up better in some situations. I have started changing some of these habits (a story for another issue) and I can see the green shoots of some alternative ways of thinking and responding.
As we wrap up 2020 (and I know many of us will say "good riddance") it can be worthwhile to pause for a moment and ask yourself, are there any habits, tendencies or responses that don't serve you well, that you want to change? To leave a positive impact on those who are important to you (family, friends, workmates and others).

This is our last newsletter for 2020 and we want to know if you like receiving and reading PhysioNews. Fill out our short survey on page 3 and go in the draw to win a $50 coles/myer gift voucher AND your choice of either a FREE massage or physio session. From the team at Personal Best we thank you for your patience, support, feedback, laughter and tears this year—it has certainly been one to remember!