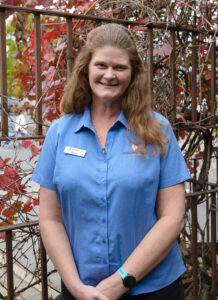 We have had a busy last few months with Emma our massage therapist starting in December and Jayde our new physio starting in January. Our team has expanded to 7 – you can find out "who's who" at Personal Best by visiting our team page here.
We offer massage 5 days a week now from 10am to 6pm. We also have physio appointments at our Wodonga clinic available from 8am to 6pm.6056 6616. Renovations have started on our new clinic in 10 Nilmar Avenue, Wodonga, and it is great seeing it all start to take shape.  We are very excited to finally have a gym space for exercises and classes.  Tim, Jayde and Nathan have been busy working on the fit-out and planning for the classes so keep an eye out for updates. What's new in admin? – If you have an iPhone or Apple Watch you can now claim by tapping your Apple device on HICAPS terminals instead of swiping a plastic card. This option is available to eligible members of Bupa, Medibank, nib, GU health and HBF.  It's so simple and one less card to have to carry around! Hopefully all health funds will come on board with this in the near future.
The late appointments are always the first to fill so book ahead to get your preferred day and time by calling our front desk on
Looking for a healthier alternative to a traditional chocolate slice?  Try this recipe for Chocolate Buckini Slice:
Serves: 12-14 slices
Ingredients: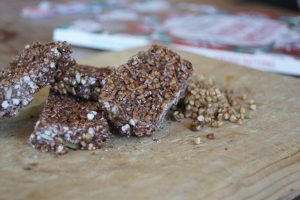 ¼ cup pumpkin seeds (pepitas)
1 ½ cup buckinis or hulled buckwheat
1 cup shredded coconut
⅓ cup chia seeds
½ cup coconut oil (melted)
3 tbsp cacao powder
2 tbsp maple syrup
Method:
Line a tray with baking paper. Tray size was 26.5cm x 16.5cm.
Roughly chop the pumpkin seeds and place into a large bowl mix. Add the buckinis, shredded coconut and chia seeds.
In a small bowl add the melted coconut oil, maple syrup, cacao powder and whisk with a fork.
Pour the coconut oil mix into the large bowl and mix it with the dry ingredients.
Pour the mix into a tray and press down firmly. Place in the fridge to set for about two hours.
Cut into bars once set. These bars keep best in the fridge.
Notes:
You can make them in patty pans just like chocolate crackles!